Python Challenge, Part III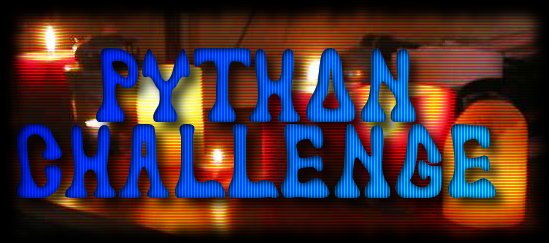 Continuing on our journey through the challenges at PythonChallenge.com, here are the next few levels that we completed during the last meet.
SPOILERS! As stated in our last post, We will discuss the challenges, the clues, and how we solved each level. We discovered other sites have done the same thing, but chose to solve these on our own. It's more fun that way. Afterwards, it's interesting to go back and see how others have solved the same problem, but we recommend you solve the problems on your own.
Level 6
So we left the green hill to an interesting shot of some unzipped jeans. For some of these, I think we had a tendency to way over think the problem. In this case, we hit on the idea that it may have something to do with zip files pretty quick, but it took a minute before someone suggested we just try renaming the URL from channel.html to channel.zip.
READ MORE...