Python Challenge, Part IV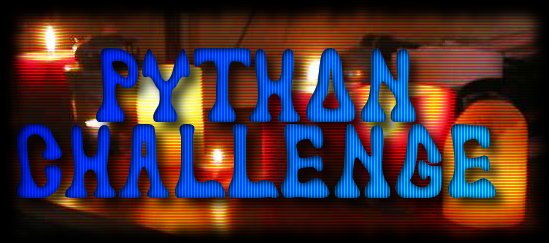 Continuing on our journey through the challenges at PythonChallenge.com, here are the next few levels that we completed during the last meet.
SPOILERS! As stated in our last post, We will discuss the challenges, the clues, and how we solved each level. We discovered other sites have done the same thing but chose to solve these on our own. It's more fun that way. Afterward, it's interesting to go back and see how others have solved the same problem, but we recommend you solve the problems on your own.
Level 7
Level seven begins with a pretty obvious feature, a photo with a stripe running across the middle comprised of a series of grayscale boxes. One can process the photo directly from the URL (similar to how we handled the last challenge), or one could download the file and process it locally. The following code follows the latter approach.
READ MORE...